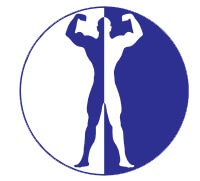 Physique Fitness Gym (PFG) (target month to open is November 2017) will be managed by A&B Chair and 2 Legit 2 Quit Personal Trainer Efrem Martin
Learn More About 2 Legit 2 Quit Fitness
Physique Fitness Gym will bring an "old school" and holistic community gym in the heart of an under-served but growing area of Denver - the Far Northeast corridor (Montbello, Green Valley Ranch and Northfield) which has 77,859 residents. PFG will be a Service Market Fit in these high-growth neighborhoods, which are at the center of the Airport City investment area. A unique focus area will be to address the wellness needs of seniors, veterans, families and young adults.
Physique Fitness Gym will practice a Holistic approach to Fitness & Health and will help build the entire person from Mind, Body, Emotion & Soul. To achieve this Physique Fitness Gym is 100% committed to all of its future gym members who will feel connected to a larger community and invested in on a one-to-one basis.
Physique Fitness Gym is a state of the art gym/wellness center.  We have a true passion for health/fitness & overall wellness. Whether you are a professional athlete, or just looking to improve your health, everyone is welcome. Gym members will have an opportunity to work directly with Certified Independent Fitness Trainers of his/her choice to design a personalized fitness/health program if they need additional one on one weight resistance training.  Individuals will undergo a health-risk analysis by the Certified Independent Fitness Trainer of their choice. 
PFG will provide specialized athletic training for elite high school, college and professional athletes.  Space will be specific for speed training, resistance training and sports specific training with A&B coaches/trainers. 
For more information contact: Efrem Martin 303-667-3431 or email This email address is being protected from spambots. You need JavaScript enabled to view it.