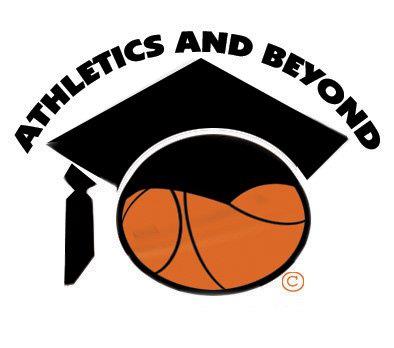 The A&B Student-Athlete Program (S.A.P.) is a college readiness program that consists of four components: 1) Educational Success, 2) Life Skills Building, 3) Career Options and 4) Athletic Development. SAP focuses on at-risk children and youth primarily attending Denver Public Schools (DPS). With the organization's foundational goal and mission to increase high school and postsecondary, this approach has produced graduation and retention rates that are unrivaled by other organizations in the Denver Metro area. The Educational Success component of SAP provides academic support and resources and intensive mentoring. A&B hosts National Collegiate Athletic Association (NCAA) Eligibility Center workshops, academic tutoring; ACT and SAT preparation and testing and monitoring of the academic progress of students. Additionally, throughout the year A&B student-athletes participate in college campus tours.  Resources to help increase academic performance SAT and ACT scores Club Z! Tutoring Services
Davari Armstrong Scholarship (10For10)
Athletics and Beyond from Justin Hackman on Vimeo.
Resources:
How you can attend an HBCU for FREE
Black Common College Application: $35.00
Thurgood Marshall Scholarships
Financial Aid, Scholarships, and Resources for African Americans
Lockheed Martin Trade Scholarships
Testing NCAA announces flexibility in initial eligibility 2021-2022
ACT Information
SAT Information
Colorado Free Application Day October 15, 2019
In order to get into a Division I or Division II college, each student/athlete will need to NCAA ELIGIBILITY CENTER and NCAA CLEARINGHOUSE INFORMATION 
PROBABILITY OF COMPETING BEYOND COLLEGE
College Comparison if in-state your child may qualify for the College Opportunity Fund which gives $2,600 per year towards education as a resident of Colorado. Check out www.collegeincolorado.org for more information.
http://gwresources.wordpress.com/college-job-info/college-scholarship-sites/ and Smart Scholar http://www.smartscholar.com/ 
Other SCHOLARSHIP websites to check out:
Colorado Tour Guide Scholarship
The Best Scholarship Search Platforms 
http://www.goodcall.com/scholarships/search 
www.abetterchance.org
www.fastweb.com
www.gmsp.org/
www.financialaid4you.com/index.php/scholarships
www.minority-scholarships-guide.com/ 
Save